California Global Education Project provides professional learning experiences and support for K-12 educators to develop the knowledge, skills, resources, and leadership needed to foster global competence in all students.
Developing the Potential in Every Global Citizen
The California Global Education Project (formerly the California International Studies Project) promotes global competence for all students through high quality, standards-based, and interdisciplinary professional learning programs for PK-12 educators in California. CGEP collaborates with teachers, schools, districts, and education partners committed to developing global citizenship, which enhances curiosity, creativity, empathy, integrity, and agency while learning about personal, community, and global identities and issues.
CGEP is seeking K-12 educators in Northern California to help us develop leadership and professional learning programs for global and geography education. Applications for the inaugural CGEP Northern California Fellows Cohort will be available in October. To ensure that you (or a colleague) receive an application, send a request with your e-mail address to eschell@sdsu.edu.
Global Dialogue Programs for K-12
Expand the four walls of your classroom by engaging students in virtual exchange with their peers across the state, U.S., and world. Students can share about themselves, their communities, and their perspectives while listening to those of others and discussing issues of global significance. Our Global Dialogue program introduces K-6 teachers to Empatico (Kind Foundation) and 6-12 teachers to Generation Global (Tony Blair Institute for Global Change). CGEP is proud to partner with both organizations and encourage teachers to sign up for these free virtual exchange platforms today!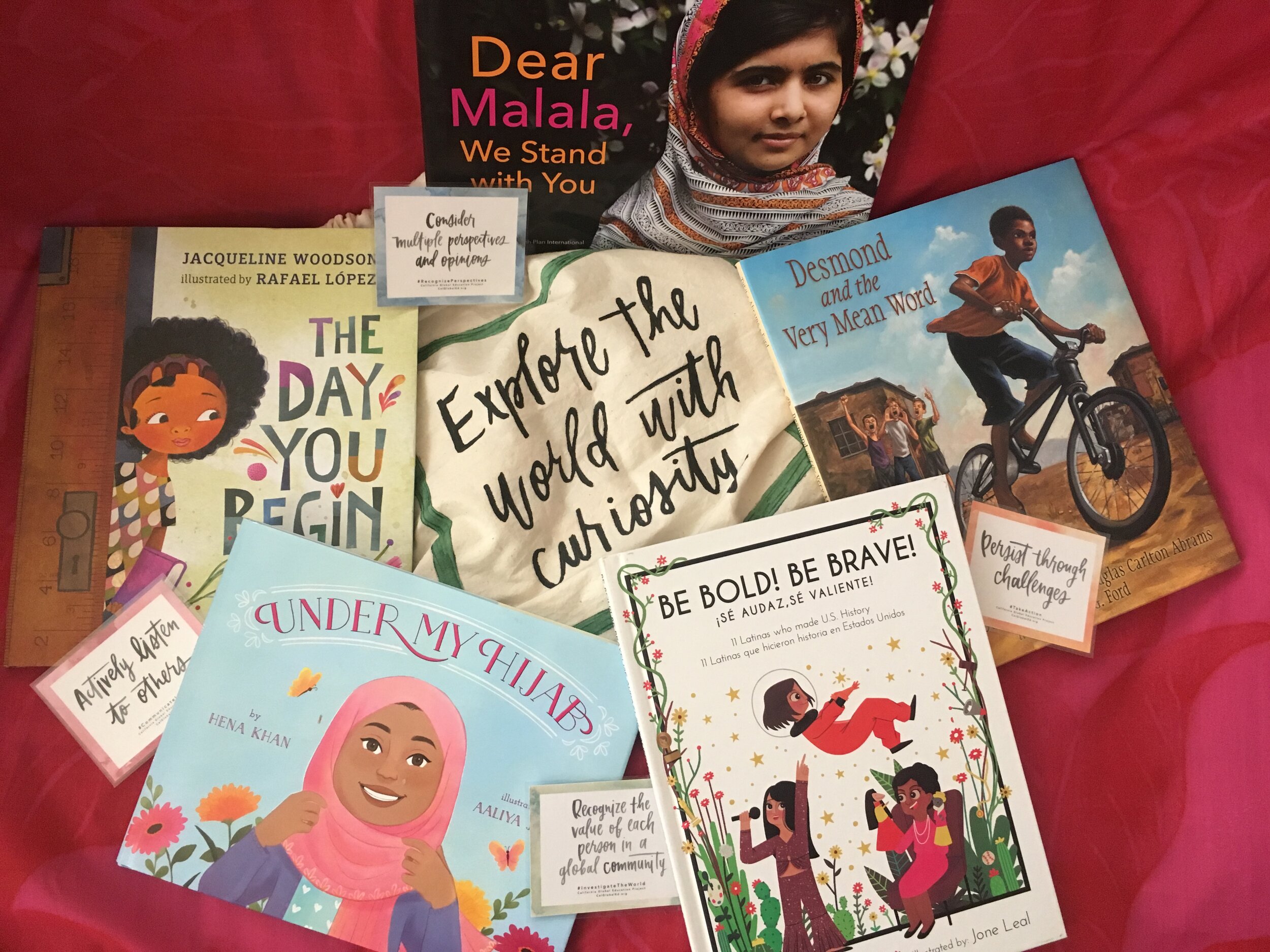 Global Stories for the Elementary Classroom
Are you looking for great books with global themes? Check out our book lists under Resources and consider our Global Book Bags program. Contact your Regional Director or Statewide Office for more information.
Global Education and Geography Sessions
Look for CGEP and the California Geographic Alliance at this year's History-Social Science Framework Conferences organized by the California History-Social Science Project. Register for a conference near you:
UC Irvine (September 10, 2019)
Tulare COE, Visalia (October 17, 2019)
CSU East Bay, Hayward (December 16, 2019)
Riverside Convention Center (February 5, 2020)
UC Davis (April 15, 2020)
CSU Dominguez Hills, Carson (May 2020 - specific date TBA)
Shasta COE, Redding (September 2, 2020)
K-12 educators in San Diego, Orange County, Long Beach, and Los Angeles are teaching for global competence, environmental literacy, and student agency after participating in summer institutes at CGEP regional sites. Each cohort will meet for follow-up professional learning support this year and plan for their spring exhibitions of student work (ideas, projects, advocacy). Contact your regional director or the CGEP Statewide Office to learn more about this program and how we can bring Teaching for Sustainable Communities: Empowering Eco-Literate Global Citizens to your school, district, or region.
Now available for educators and students to explore perspectives on immigration stories from global citizens who came to the U.S. as students.
— Series created by Shane Carter, Office of Resources for International and Area Studies (ORIAS) Program Coordinator, UC Berkeley
CGEP Regional Sites are located in San Francisco, Long Beach, Orange County, and San Diego. We are excited to introduce a new Northern California Hub starting July 1, 2019. Contact a Director in your region to get involved.
Find out more about our organization, mission, vision, and guiding principles. Contact our statewide office to join us in building global education in California.