Collaborating, Connecting, Conferencing: CGEP Activities
K12 Global Forum
CGEP participated in the inaugural convening of K-12 global education leaders from across the U.S. September 27-28, 2018, at the U.S. Institute for Peace in Washington, DC. The forum provided presentations and panel discussions describing the challenges, successes, and goals of global education programs that exist at the school, district, state, national, and international levels. The forum promoted storytelling as a way to showcase and grow global education programs. Organized by District of Columbia Public Schools and The George Washington University, this project was funded by the National Geographic Society and supported by the Longview Foundation.
California Model Global Education Programs
CGEP joined the California World Language Project (CWLP) and California Department of Education to develop the California Model Global Education Program. Multicultural Learning Center, a K-8 public charter school in Los Angeles, was awarded for its Model Global Education Program. Vista Heights Middle School in Moreno Valley and Truckee Elementary in Truckee were recognized as emerging Model Global Education Programs. All three schools met in Sacramento on August 9, 2018, for a global education workshop and will receive on-site coaching this Fall by CGEP and CWLP leaders. This program was made possible by a grant awarded to the California Global Education Network by the Longview Foundation.
World Language Summer Seminar
CGEP teamed up with the California World Language Project (CWLP) for their 29th annual World Language Summer Seminar. The seminar was held July 20-25, 2018, at UC Santa Barbara. After daily general sessions, which featured keynote speakers Aaron Bruce (SDSU Chief Diversity Officer), Brandon Wiley (Buck Institute for Education Chief Program Officer), Ken Simon (World Savvy Chief Learning Officer), and Tom Herman (California Geographic Alliance Director), educators worked in separate strands. CGEP and CWLP introduced a new strand: Instructional Models and Strategies that Promote Global Competency Across Disciplines.
CAPP College Going Culture Program
The California History-Social Science Project, Science Project, Writing Project, Reading & Literature Project, and Global Education Project teamed up to work with high school teachers (2015-2018) to develop disciplinary literacy knowledge and skills for use in the classroom.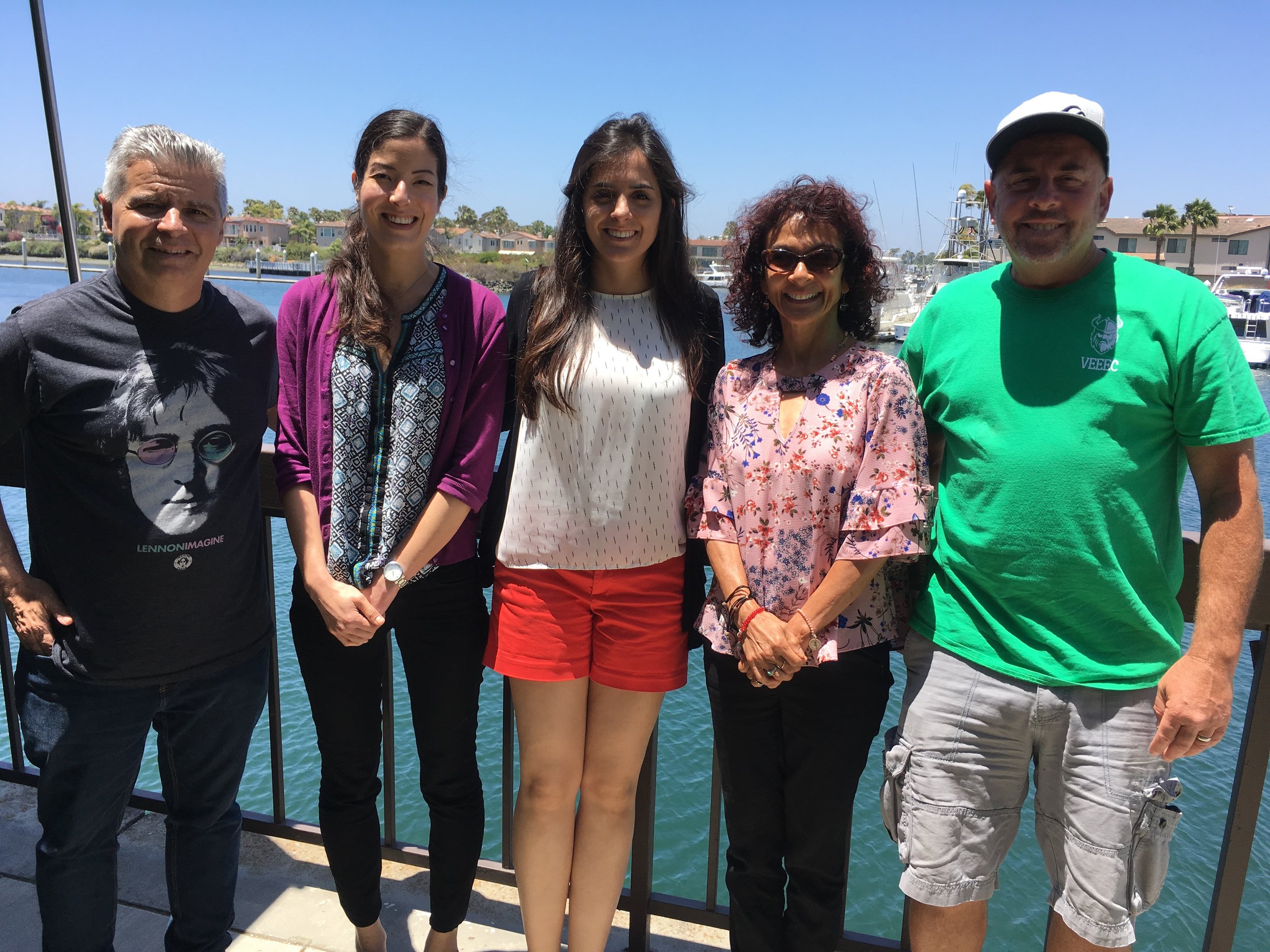 Teaching for Sustainable Communities Focus Groups
CGEP conducted focus groups in Long Beach and Sonoma in May 2018 to determine the experiences of teachers who participated in the 2017-18 pilot program Teaching for Sustainable Communities.
Children & Nature Network Leadership Summit
CGEP participated in the 2018 leadership summit's Green Schoolyards strand May 21-22, 2018, to promote educating in the outdoors as a way to improve student health and environmental literacy development.
Media and Information Literacy Summit
The California Department of Education hosted the first Media and Information Literacy Summit in Sacramento on May 23, 2018. CGEP Executive Director Emily Schell presented the keynote -- Curious Skeptics and Global Citizens: Empowering Our Students to Explore the World -- and facilitated a panel of interdisciplinary educators who shared strategies and challenges for teaching media literacy across the grades.
California Council for the Social Studies Conference
LeadLearn 2018: Educating for Civic Responsibility
The California Subject Matter Project's LeadLearn forum was held at UC Davis February 27-28, 2018. The theme for this year's forum was civic engagement and teaching for civic responsibility across the disciplines. CGEP presented about Global Competence, Environmental Literacy, and student agency.
CGEP Teacher Leadership Retreat
CGEP led a session on Design Thinking with information about the Teaching for Sustainable Communities program offered across the state this summer. The California STEAM Symposium was held December 10-11, 2017, in San Francisco. Special thanks to Ten Strands for sponsoring CGEP's session presentation.